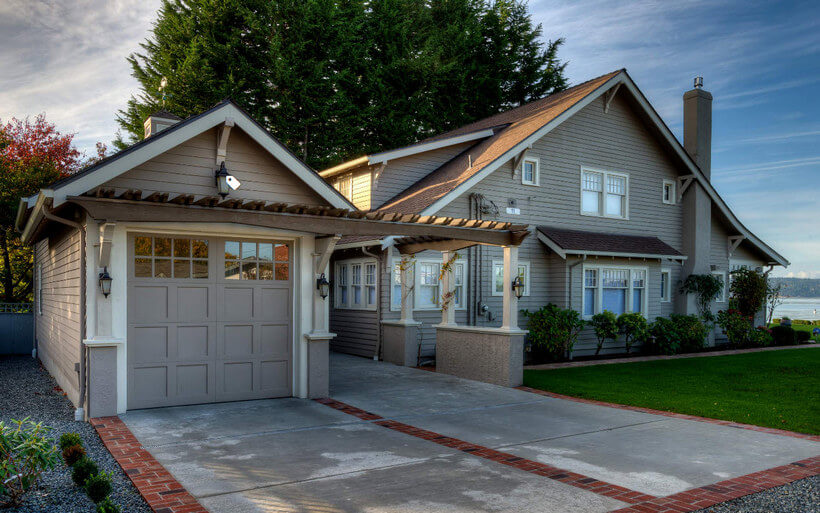 When you are thinking about home addition Park Ridge, specifically a garage addition Palatine, Chicago, or Park Ridge, getting the size, shape, and orientation of the new space, and how it will likely influence the way the rest of your home, is critical.
Questions such as will the new garage affect the current driveway, or will a garage addition create a need for the driveway to be modified, all worth considering, as is whether your property boundaries allow enough room to lay out a driveway in a specific way to be conveniently incorporated with the new garage structure. All crucial questions when thinking of a garage addition Chicago.
With a garage addition, some of our clients, homeowners in Park Ridge and Palatine opt for having the doors of their garage on the side rather than the front, facing the street. For some garage additions, this creates a more favorable aesthetic appeal to a home exterior.
Some garage addition work includes a turnaround spot, which is often a good idea for driveways of some kinds, as backing out of a garage and a driveway with a 90-degree turn can be difficult, as many of our Chicago and Park Ridge customers tell us when we discuss their home additions.