Looking for railing materials
Outdoor stair railings and indoor stair railings generally have the same purpose in that they both assist in providing safer conditions for individuals using the stairs. So, if you are planning to purchase a new railing remember to consider your options carefully and weigh the pros and cons. With a railing, you will need to factor in the strength, durability, cost and maintenance of the product. Of course there is also its beauty and aesthetic appeal to consider. There are many railing options available these days—wood, aluminum, vinyl, glass and more. But, which one will be the best for you?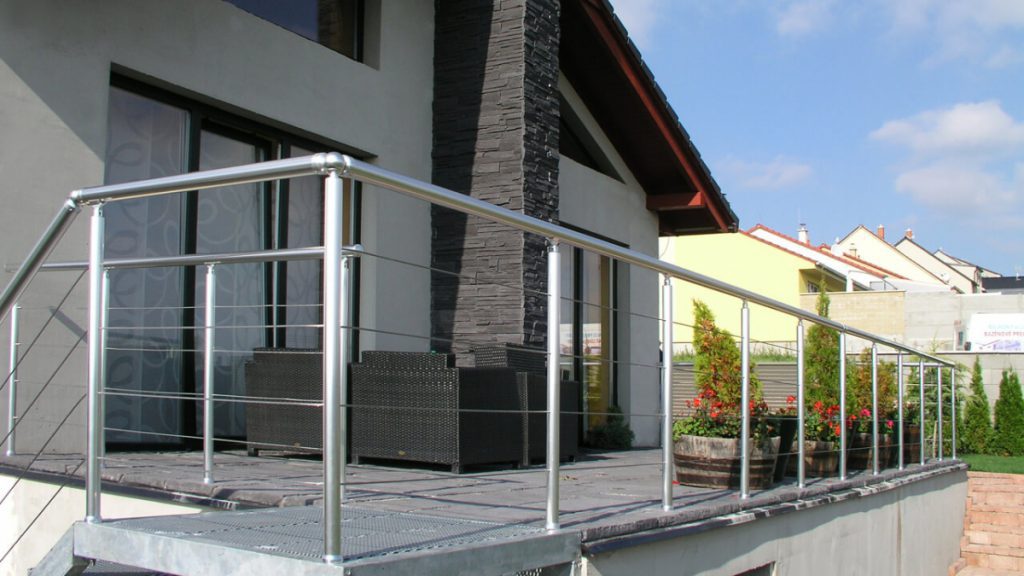 Best railings materials
As I mentioned there are so many different railings materials on the market. But personally, I have my top two choices : aluminum and vinyl. So, lets consider these two options.
Aluminum
Aluminum railings are durable, and you will not have to worry about them corroding, rusting, rotting, splintering, twisting, shrinking, or warping. They will stand firm through rough weather, providing a strong structure that will remain safe for many years to come. Plus, this resilience does not require a lot of work on your part. In fact, it requires virtually no maintenance at all. Aluminum railings are relatively easy to install as well, and they are built to last a lifetime. Finally, with all of these structural benefits, you might worry that you will have to sacrifice aesthetics, but that simply is not true. Aluminum railings come in a variety of beautiful styles and colors.
Vinyl
You may notice that many of the attributes and benefits of aluminum railings extend to vinyl railings. Vinyl is five times stronger than wood, and it will not rust, decompose, blister, rot, peel, or become the target of pests like termites. Without any maintenance whatsoever, it will maintain its attractive appearance. The color will not fade, and the railing does not need to be stained, painted, or sealed. Vinyl railing is also cost-efficient, as it will not need to be replaced for many years, and it can provide a great amount of privacy depending on the style you choose.