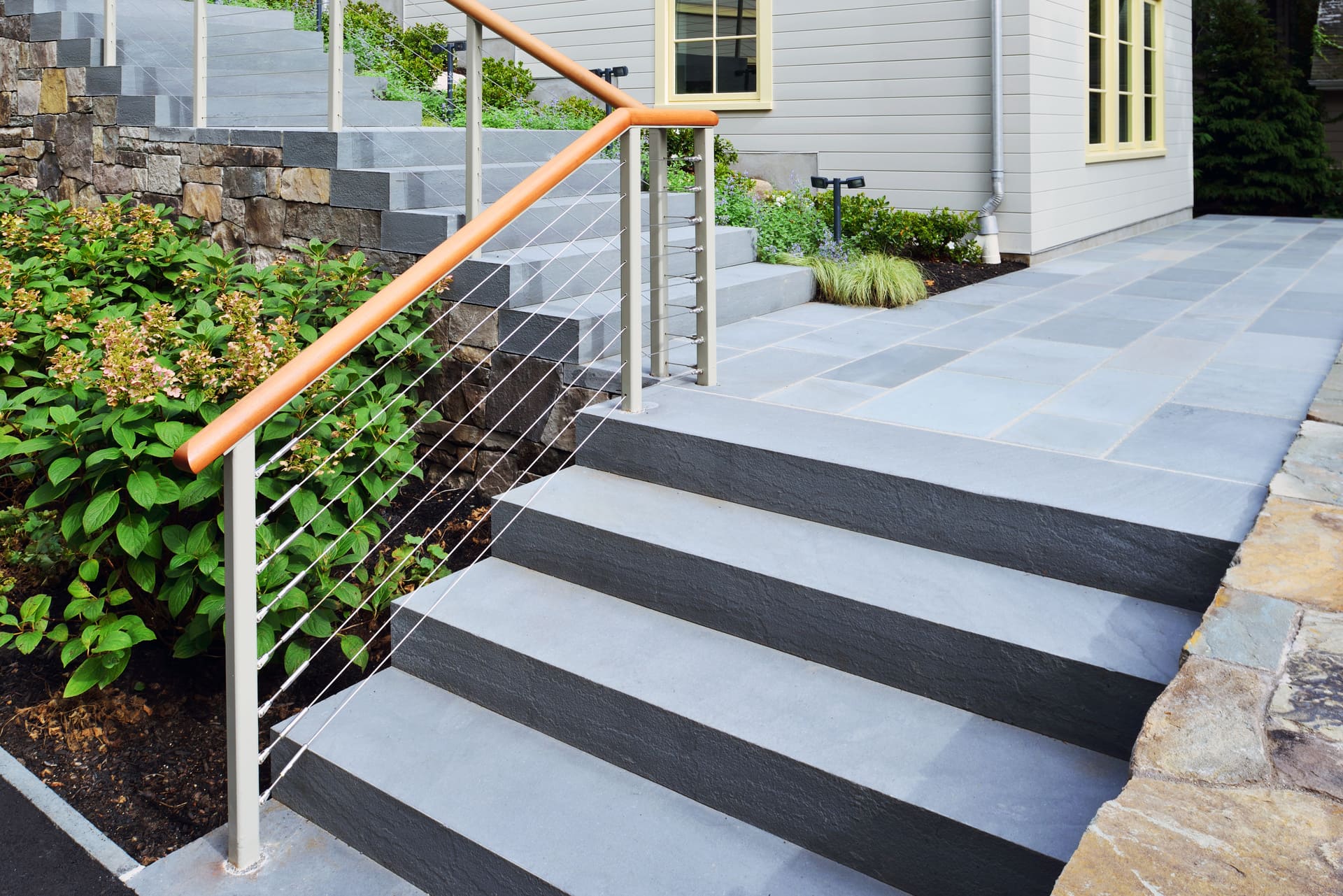 Cable railing in Chicago has grown to be quite popular throughout the years. One of the main reasons is it provides a clean and modern look to a home or commercial space. There are many advantages to getting cable iron railings that can boost the value and look of your property. Location and the functionality of a property are considered, but the look plays a big part in adding value to your home. 
As mentioned above, it can provide an open atmosphere and a modernized look when you have cable railings. If you have any areas in your home where it is open, and you'd like to have a more modernized look, utilizing cable iron railings will make the room look larger. It also provides clean lines and simple forms of streamlined design. Of course, you can't forget about your outdoor space. Cable rails are perfect for decks and balconies.
When you have cable iron railings in your outside decking, it can create an interrupted feel for your garden area. You can maximize the use of the exterior space during the summer. Imagine having an alfresco dining experience in your home, which you can achieve when you have cable railings in your home. No need to worry about putting hard work into maintaining cable rails because it needs low maintenance, and it's very easy to clean and will keep it looking untouched throughout seasons.
Do you have a pool and don't know how you can make it not look bare? Well, the best solution is installing cable iron railings in the backyard. It doesn't only look good, but it will also provide safety for you and your loved ones. You may have a lot of barriers to choose from, but they require high maintenance, unlike cable railings. 
When it comes to choosing the right railing contractors in Chicago, we are the ones that you can count on and trust to get the job done right. We provide handrails and iron railing services that you need for your property. Choose us for your cable railing needs, and we'll be here for you!