How Much Does a Railing Cost?
If you're looking to install a new staircase, upgrade your railings, or remodel your entire home, stair railings are essential to the security of your home. A good, wrought iron railing can run anywhere between $700-$4600, including materials and labor. Obviously that range is quite significant and there's a bunch of individual factors which can affect where your particular railing falls within that price range. By prioritizing the elements of your railing which are most important to you, you can make sure you always get the best deal available.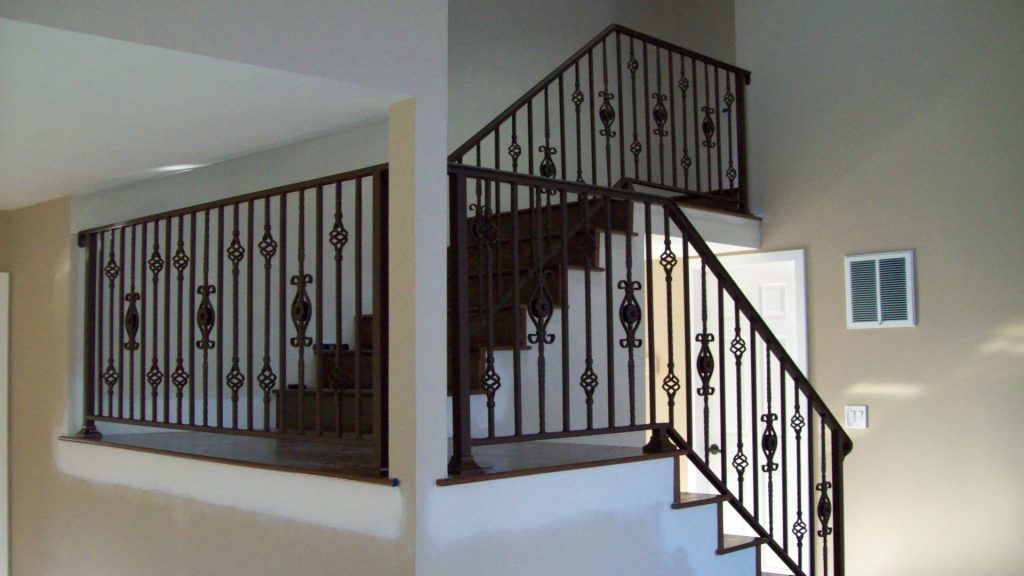 Many Factors Affect the Price of Railings
The first, and arguably the most important, factor in determining the price of your railing is the type of material you're using. Plain metal is the least expensive, costing between $50-$70 per linear foot. Galvanized iron is a tougher option and costs slightly more at $60-$90 per linear foot. If you opt for more complex railings, you can choose decorative or ornamental banisters at $60-$120 per linear foot. In addition to the cost of materials, most contractors charge between $65-$100 for the labor of installation. So, to put things in perspective, a standard railing which takes about 6 hours will cost roughly $2,500.
The next set of considerations is a bit more subjective. For instance, consider whether you're installing railings for interior or exterior use. Exterior handrails will need to be a bit tougher, requiring galvanized iron at the minimum, which will increase the cost of your railings. A good way to save money with your railing is to attach railings to the wall next to the staircase instead of to the stairs below it. If you're placing railings around your porch, consider the exact measurements of your porch perimeter. Larger porches will definitely drive up your costs. Finally, consider if your railings need to match ADA standards and find out what that specifically means in your area.